Encyclopedia Britannica. Early Editions, 1768 to early 1800's.
The first four editions of Britannica were printed in small quantities and were sold locally in Scotland at the printing shop of Colin Macfarquhar, and in local bookstores in Edinburgh only, and therefore are extremely rare. The 5th and 6th editions were reprints of the 4th by Archibald Constable, and were sold throughout the UK, but in similar quantities and are also very rare. The 7th through 9th editions were produced by A. and C. Black of the U.K. The 7th was made in the UK only, like the others, and still the sales were low, so this edition is very rare. The 8th was the first to authorize an American publisher to produce sets, and sales began to increase . The 8th edition, though rare, comes up for sale more regularly in the marketplace. It was the 9th edition that was the first to be mass-marketed, and sets of the 9th are quite common. Let us discuss the first 4 editions only.
4. The fourth edition, of 1801-1810, is very rare, as only 4,000 sets were printed. By the completion of this edition, both of the men who founded the encyclopedia, Colin Macfarquhar and Andrew Bell, had passed away, and the future of Britannica looked bleak, but it was saved by Archibard Constable, who bought it and produced the 5th and 6th editions, dated 1817 and 1824, and began aggressively marketing them. The 5th and 6th editions were merely reprints of the 4th with appendix volumes. A search on abebooks.com reveals many copies of the 5th or 6th editions for sale, in various conditions and prices, but the fourth edition itself rarely comes on the market and sells for $4,000 to $10,000 depending on condition. Often copies of the 5th or 6th editions can be had for under $2,000 (in bad condition) or $3,000 in nice condition.
3. The third edition, of 1788-1797, in 18 volumes, is rare but not nearly as rare as the fourth. Complete sets, leather bound, continued to be produced for several years in Edinburgh after the writing was completed. It was originally sold to subscribers over a 9-year period, and subscribers' sets, dated as they were published, are extremely rare, but sets dated 1797 are not very rare. In addition, pirated sets dated 1797 were being printed by James Moore in Dublin and C. Cooke in London, and pirated sets dated 1798 were printed by Thomas Dobson in Philadelphia. In total, 10,000 legitimate copies were printed, according to Kerr (Smellies Life, i. 364-365), or 13,000 according to Constable (Memoirs, ii. 312). This information is taken from the 11th edition of Britannica in the article "Encyclopedia." Add to this the pirated Dublin, London, and American sets. About 2,000 of the American bootlegs were sold under that name of Dobson's Encyclopedia, and an unknown, though small, number of the Dublin and London sets. The third edition was the first where the owners enlisted experts in the various fields to write authoritative articles, as opposed to hiring scholarly writers who got their information by researching and digesting published works. A search on abebooks.com on July, 15, 2011 found 5 copies of the third edition for sale, all dated 1797. The prices were $14,535.99, $13,123.92, $7,170, $5,613, and $4,900. The differences in price reflect conditions of the copies. These prices are typical of what one sees for this splendid edition.
2. The second edition, of 1777-1784, in 10 volumes, is the rarest edition. Only 1,500 copies were produced, and most were sold in magazine format to subscribers, who may or may not have brought their magazines to bookbinders. When completed in 1784, the unsold sets were sold unbound in Elliots bookstore in Edinburgh, according to Kogan, (The Great EB, The Story of Encyclopedia Britannica, page 21). The customer was expected to bring them to bookbinders, which was expensive, which of course means most copies were unlikely to have been saved for 233 years. No complete sets dated 1784 were produced. A search on abebooks.com on July 15, 2011 found no copy of the second edition for sale. In a search of rare book stores and auction sites, the second edition always draws a blank. Rulon Miller of rulon.com, a rare book seller who specializes in reference books and has been in business for many years, has stated that he has never seen a copy, and has never seen one listed for sale. It is unknown how many copies of this edition still exist. The Library of Congress in Washington, DC does NOT have a copy, although WorldCat lists 4 public libraries in the world that do (British National L., Boston Athenaeum, the National L. of France, and Brooklyn L.); the NY Historical Society has one as well. Also, 17 Universities have copies, making a total of 22 known sets in the world, plus this one. It is unknown what one might expect to pay for a complete set in decent condition. A guess might be $30,000 to $50,000 for this Revolutionary War gem.
1. The first edition, of 1768-1771, in 3 volumes, is very rare. There were only 3,000 complete sets sold, according to Kogan (p. 13). The search of abebooks.com on July 15, 2011, found only 2 copies for sale, and both were incomplete sets. One was volumes 1 and 3 only, and the price was $9,500. The other was for a single volume, and was $5,000. Usually one can expect to pay $25,000 to $50,000 for a complete set of 3 volumes in nice condition. A good-quality replica of this edition, produced in 1971 by Britannica, and again several times thereafter, has been in circulation in large numbers and is readily available, usually for around $50 to $100. The first edition is commonly found in libraries, but they almost always have the reproduction set in the stacks.
In pricing these books, condition is everything. Of course, excellent copies with their original bindings would command the highest price, but that is not likely to occur in leather-bound books of this age, as leather always decomposes. What is found in the marketplace are nicely rebound books with completely new spine labels, which look like new books and are high in price; professionally conserved or repaired sets, which are also highly valuable as they preserve much of the original spines and covers; partially patched-up sets of less value; and original un-repaired books in various stages of decomposition, which command the lowest price. The paper is often, even in the most worn sets, excellent, as Britannica used high quality linen rag paper, which can stay in almost perfect condition for centuries. Sets with missing pages or plates are of lesser interest to collectors, and incomplete sets usually cannot be sold, but should be saved for people who might also have incomplete sets and perhaps can produce a complete one this way.
I will make some scans from the second, third, and fourth editions. No scans are being made from the first edition because the replica is widely available.
Below is a photo of the 1st and 2nd editions. The first 3 volumes in the first photo are the 1971 reproducion of the first edition, and the next 10 volumes are the second edition.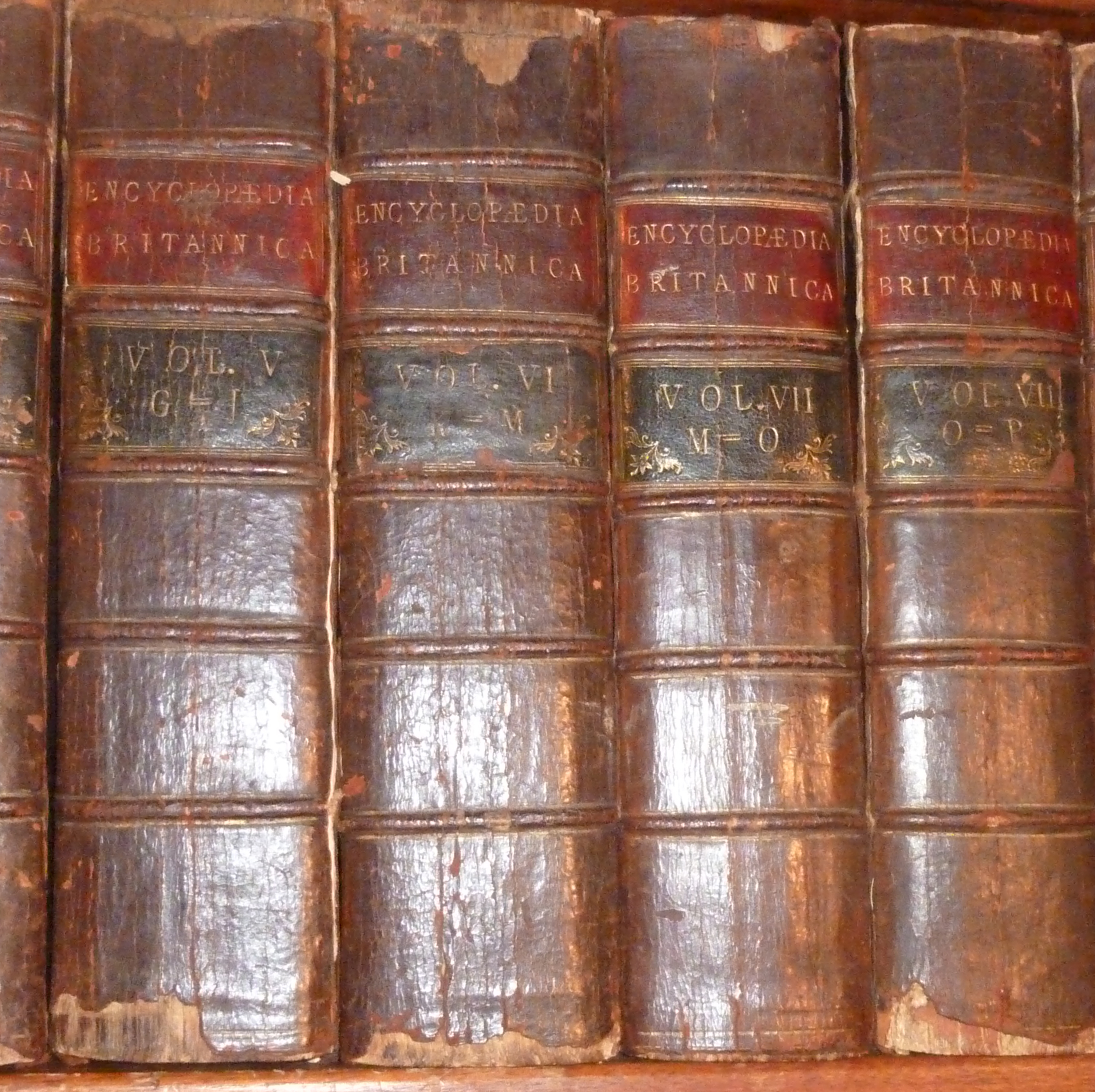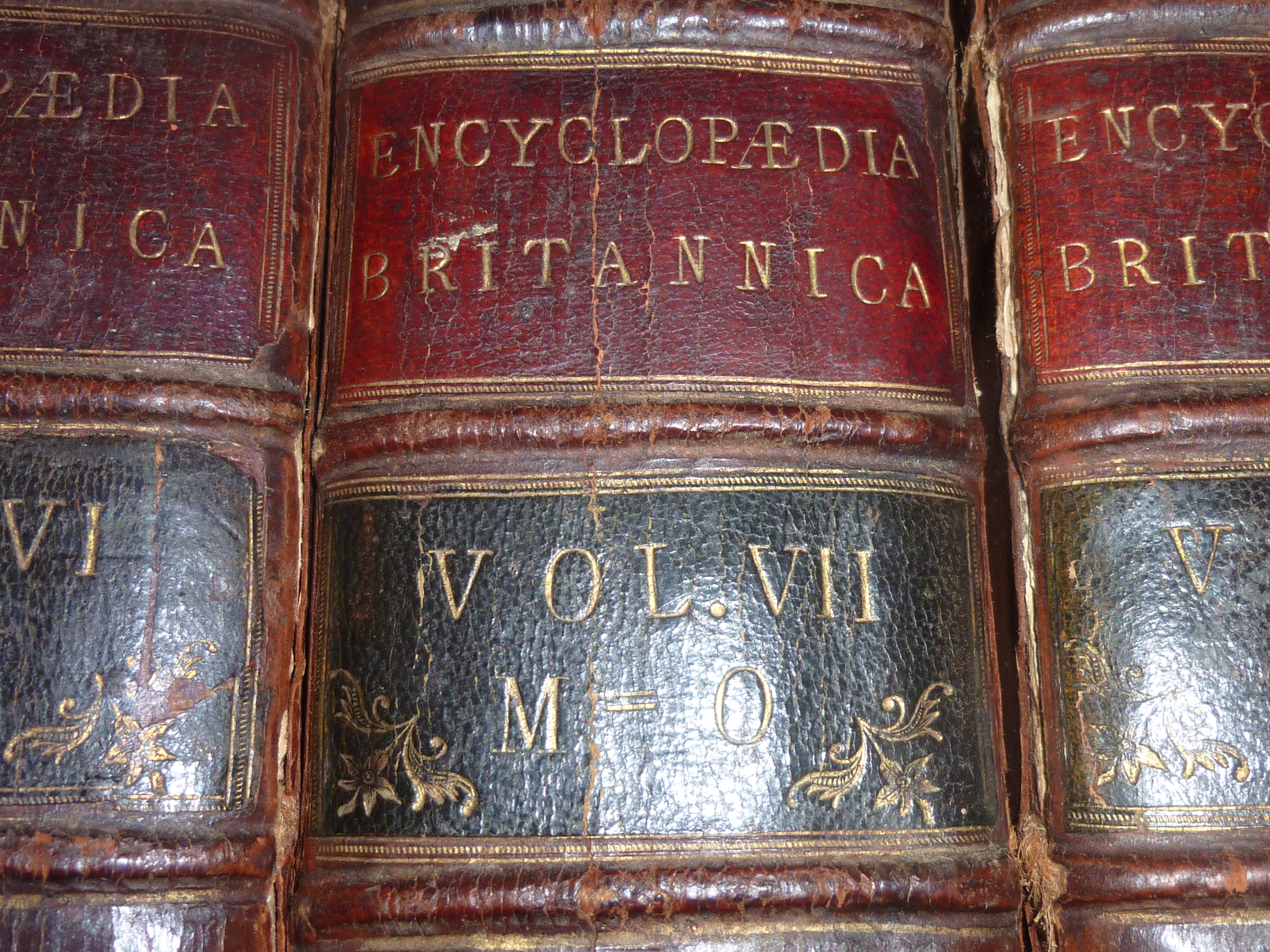 Some scans from the second edition:
Boston, volume 2, 1778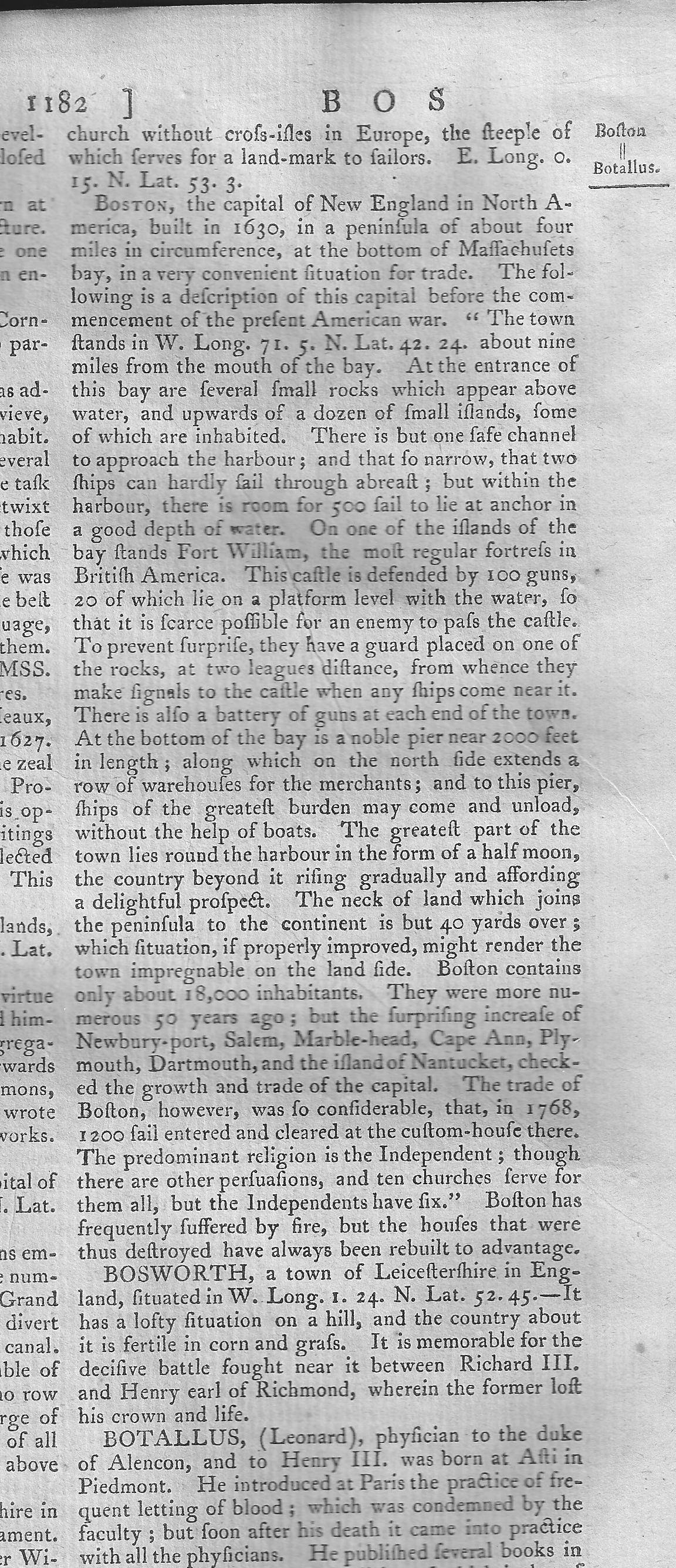 Virginia, volume 10, 1783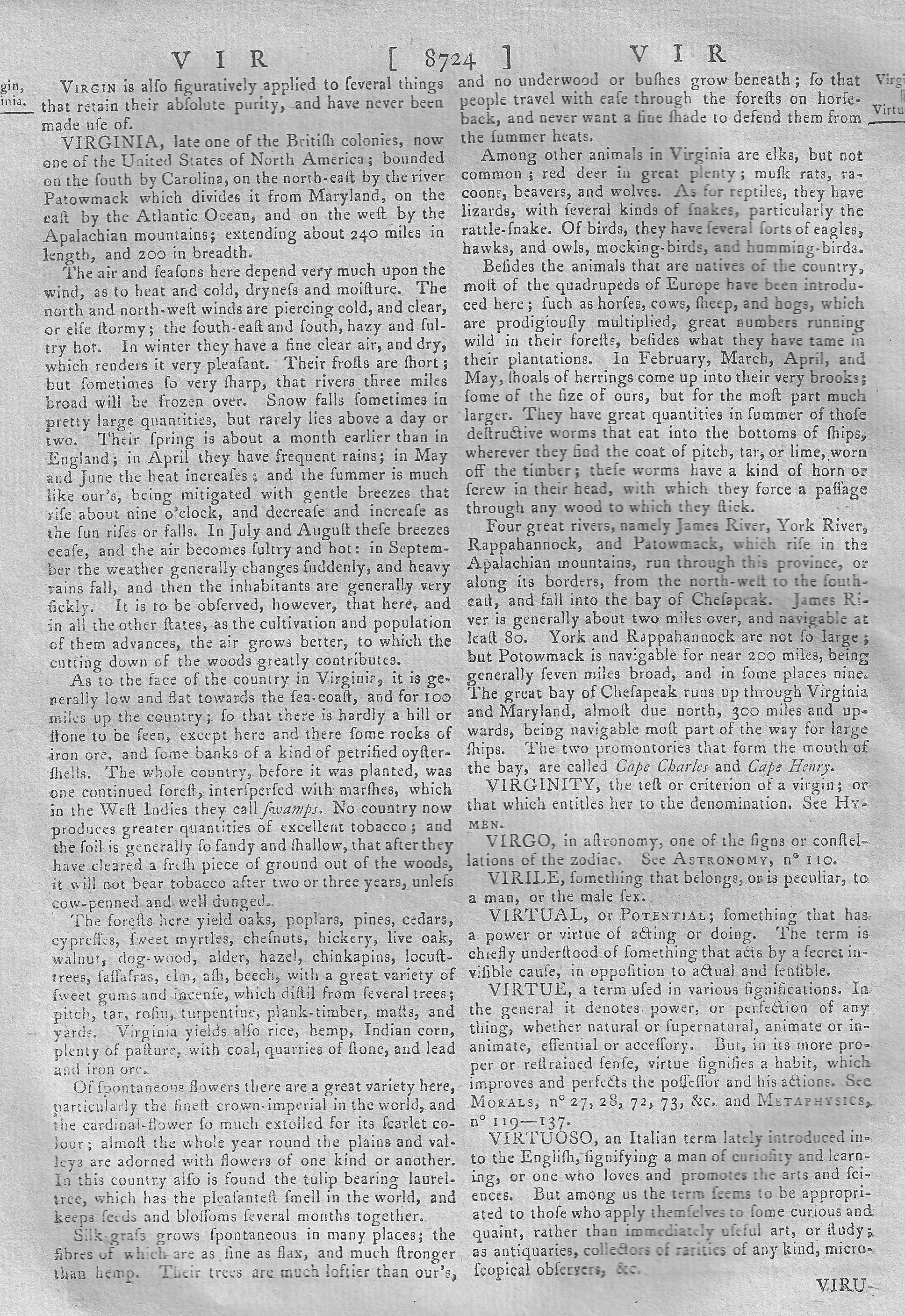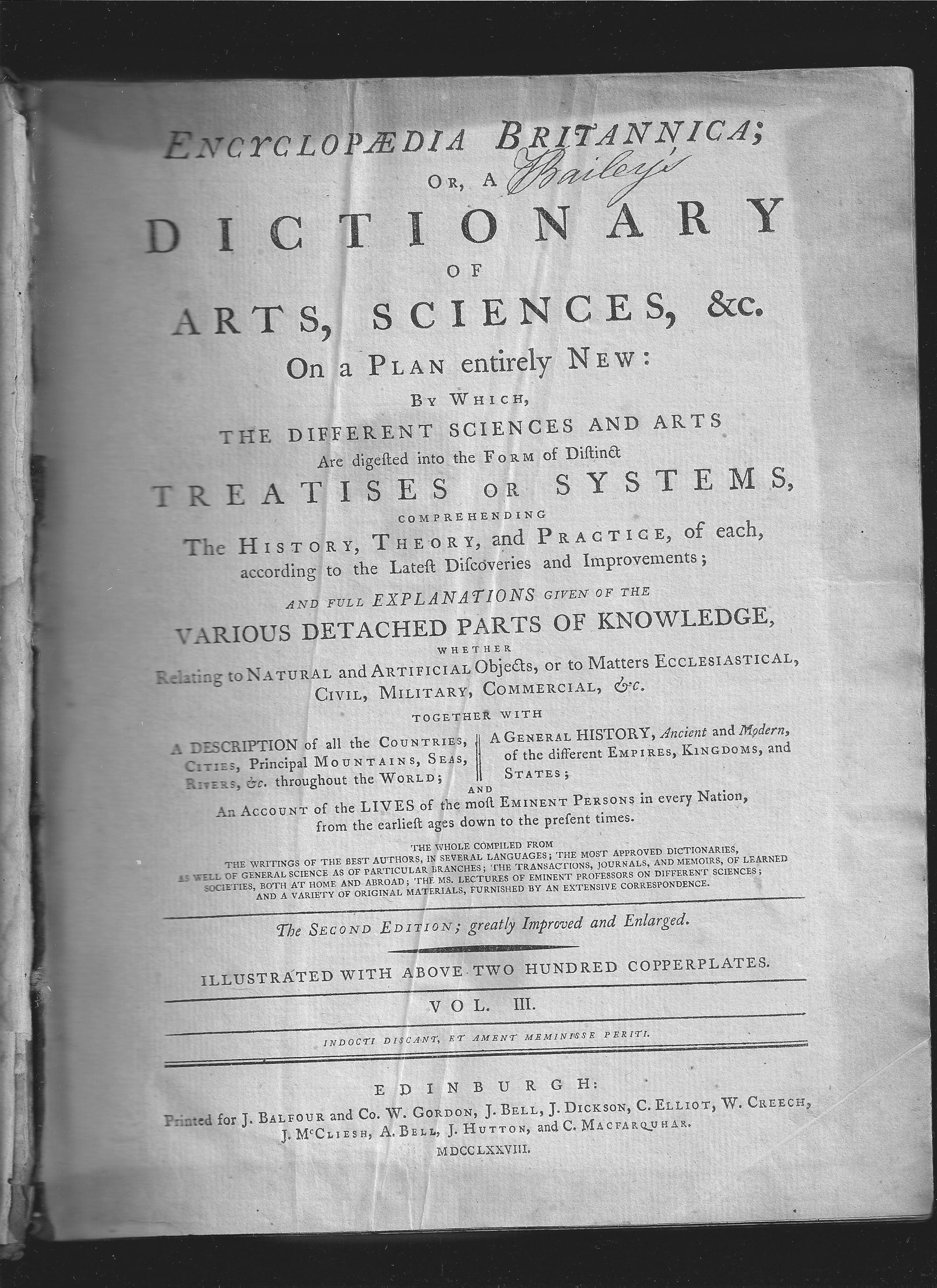 New England, Volume 4, 1779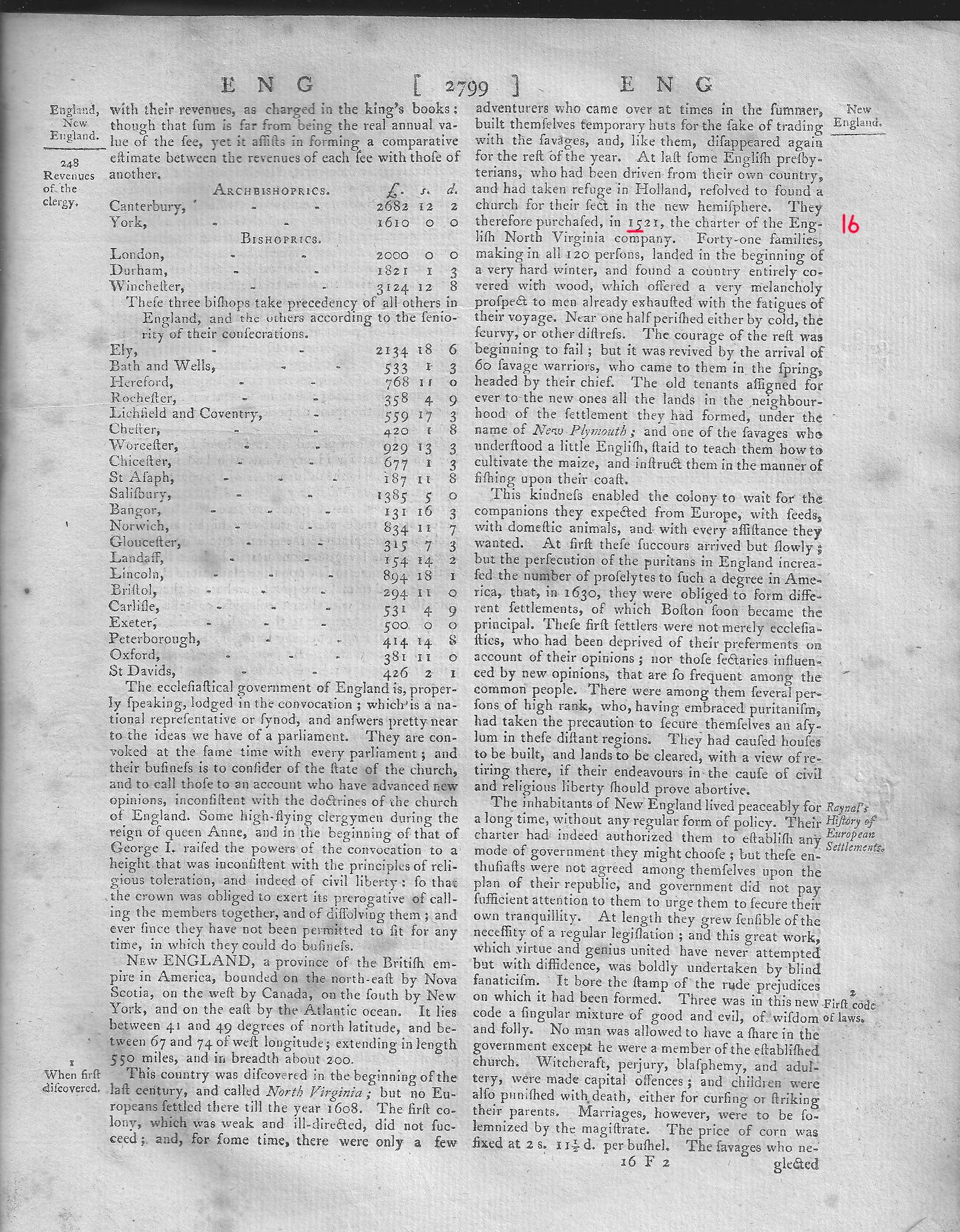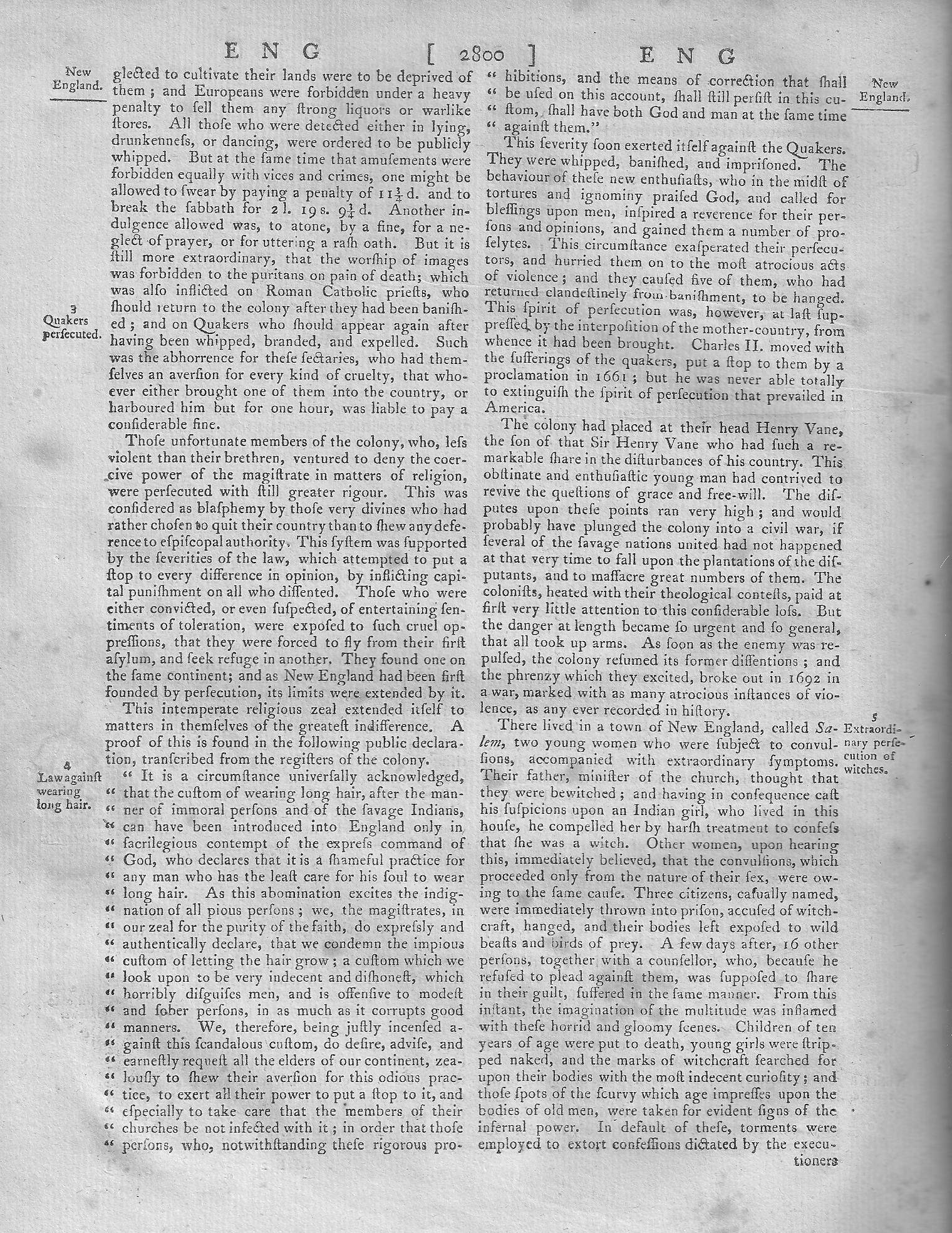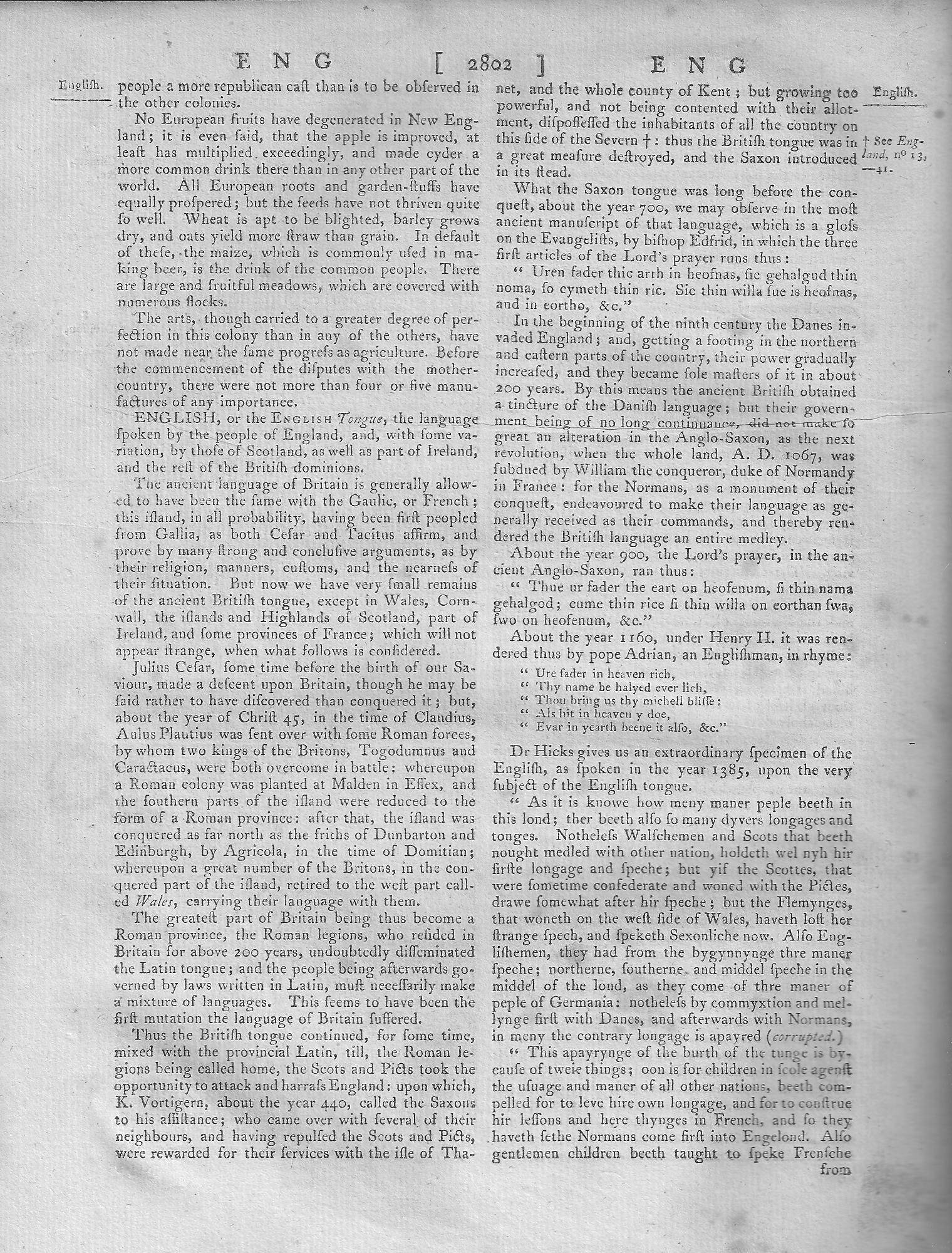 California, Volume 3, 1779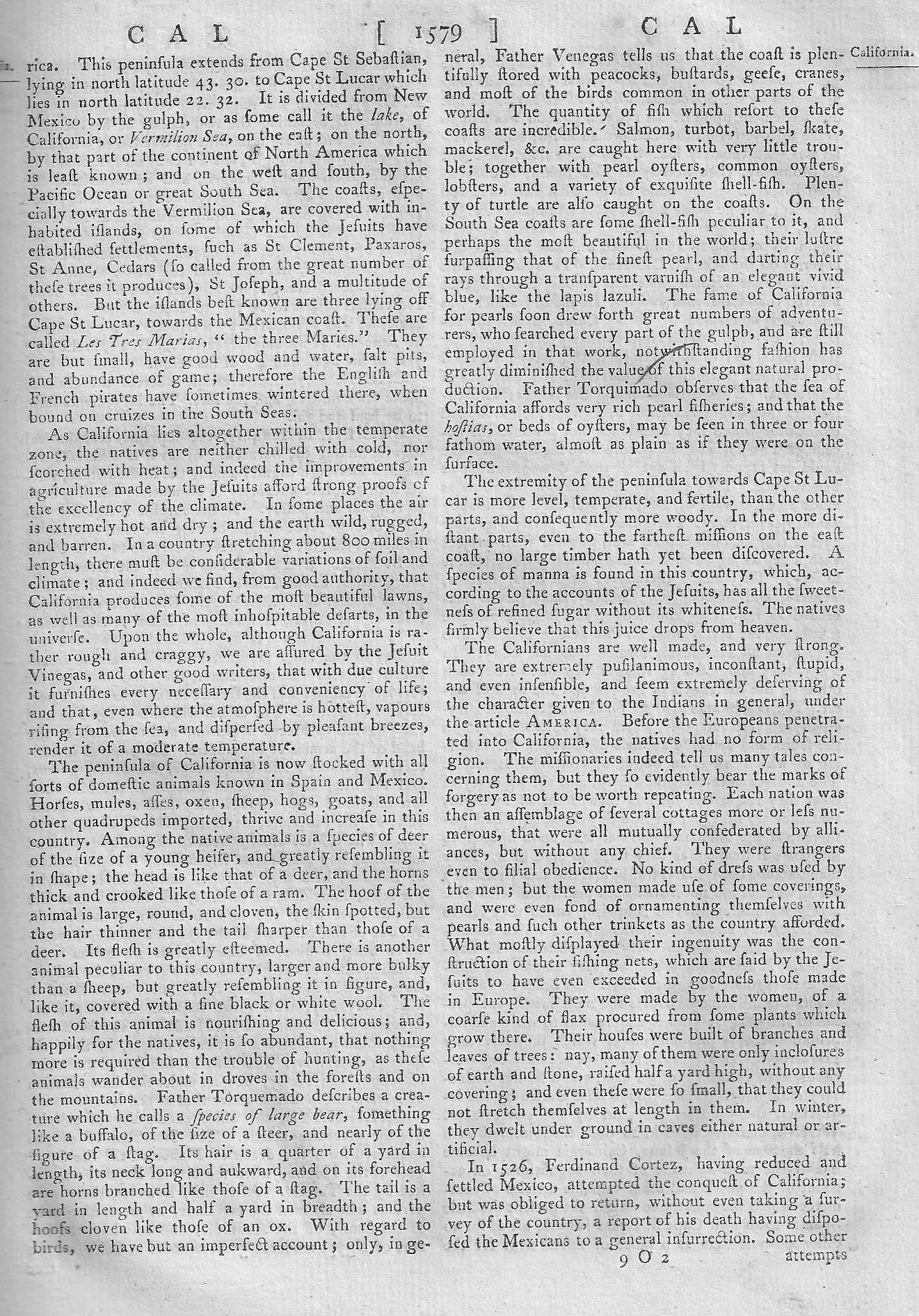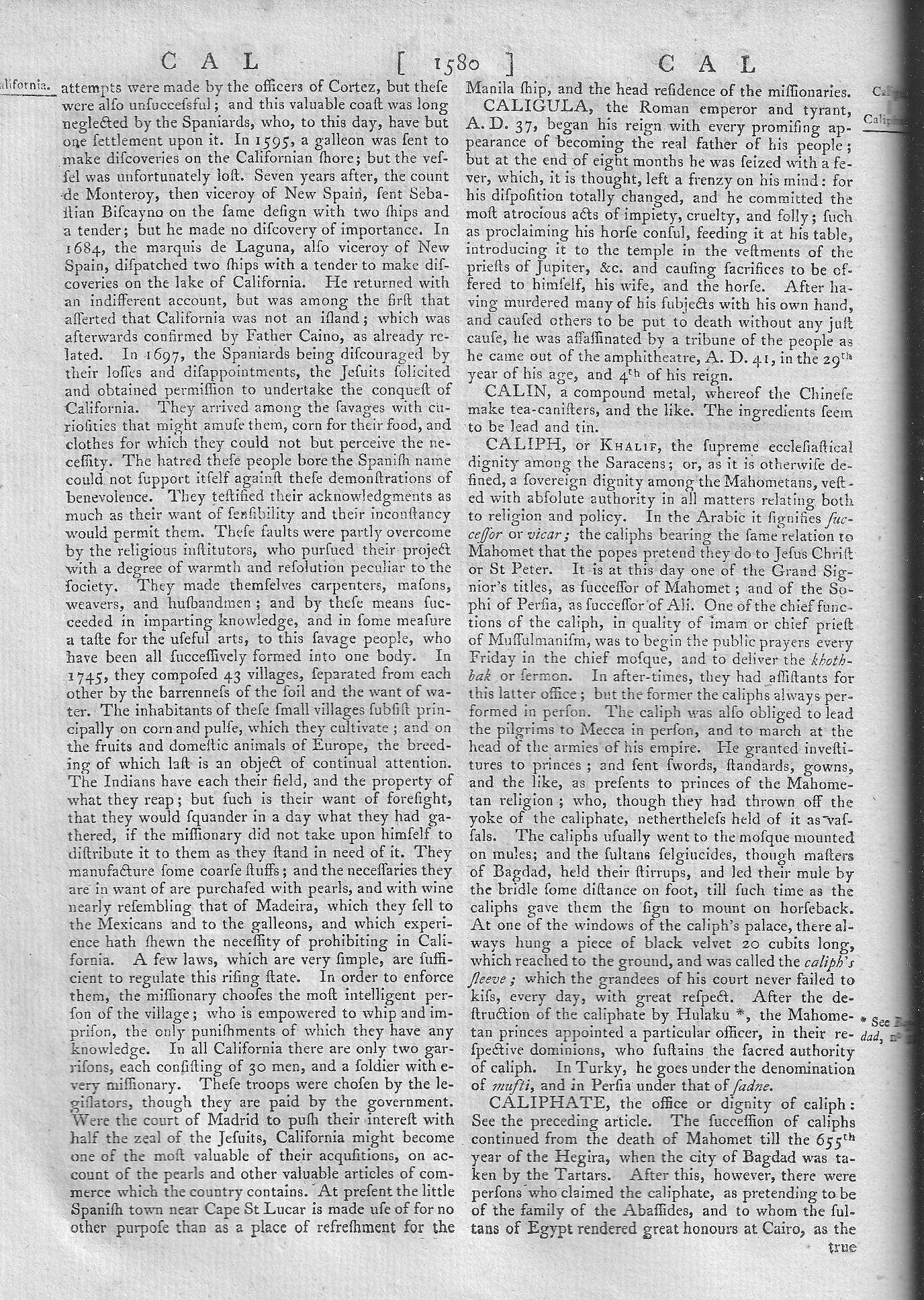 New York, Volume 10, 1783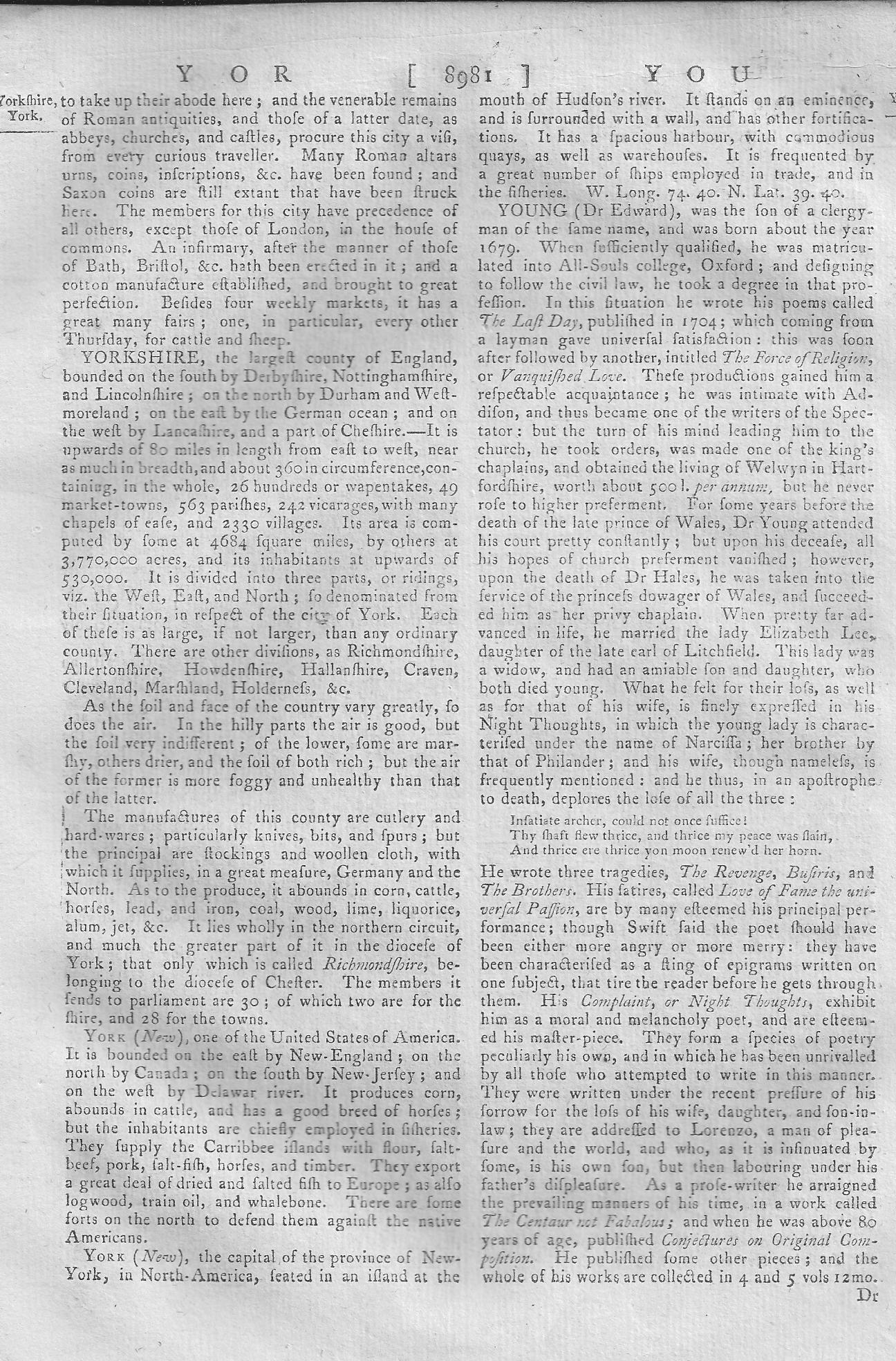 Pennsylvania Volume 7, 1781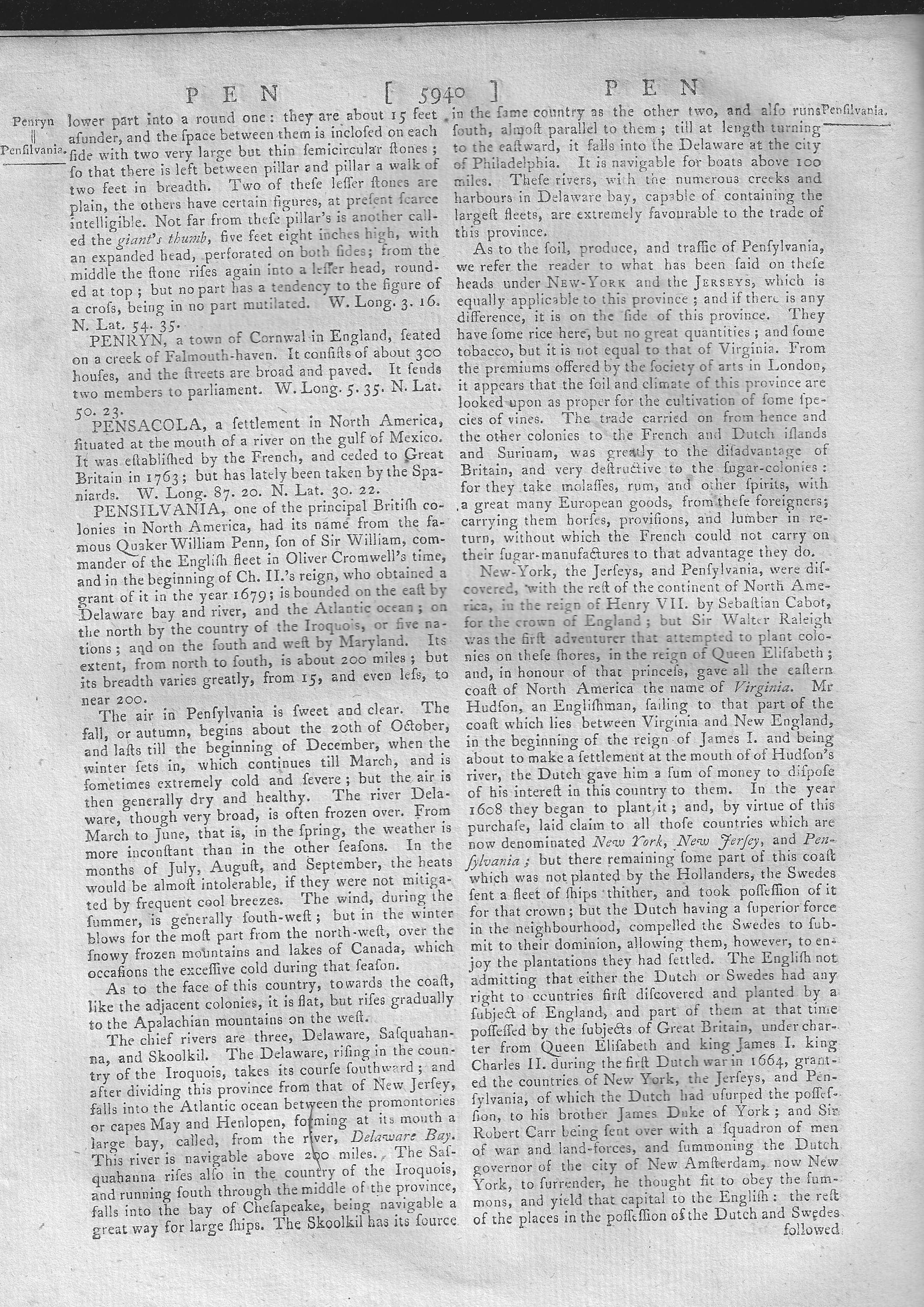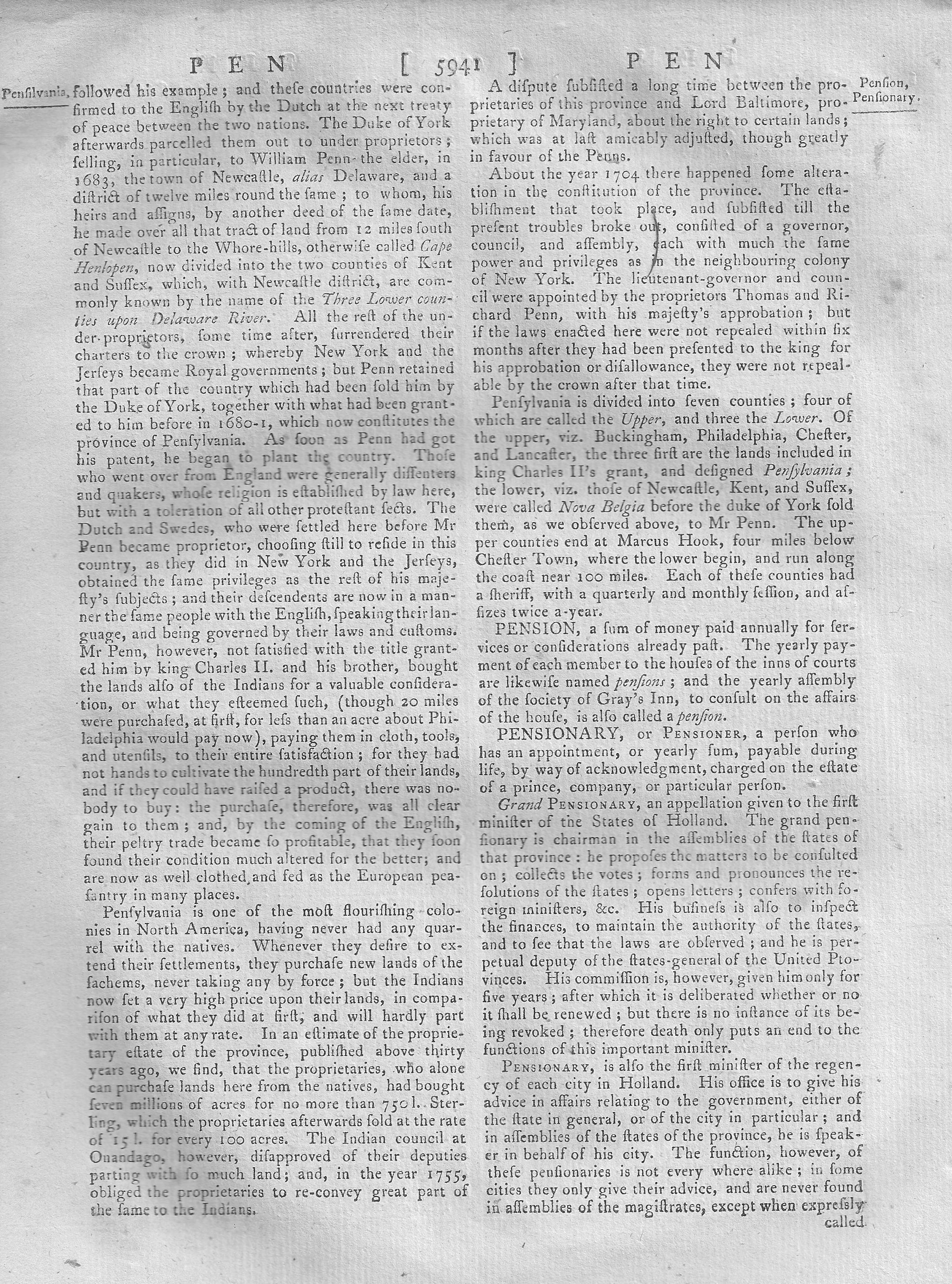 New Jersey, Volume 5, 1780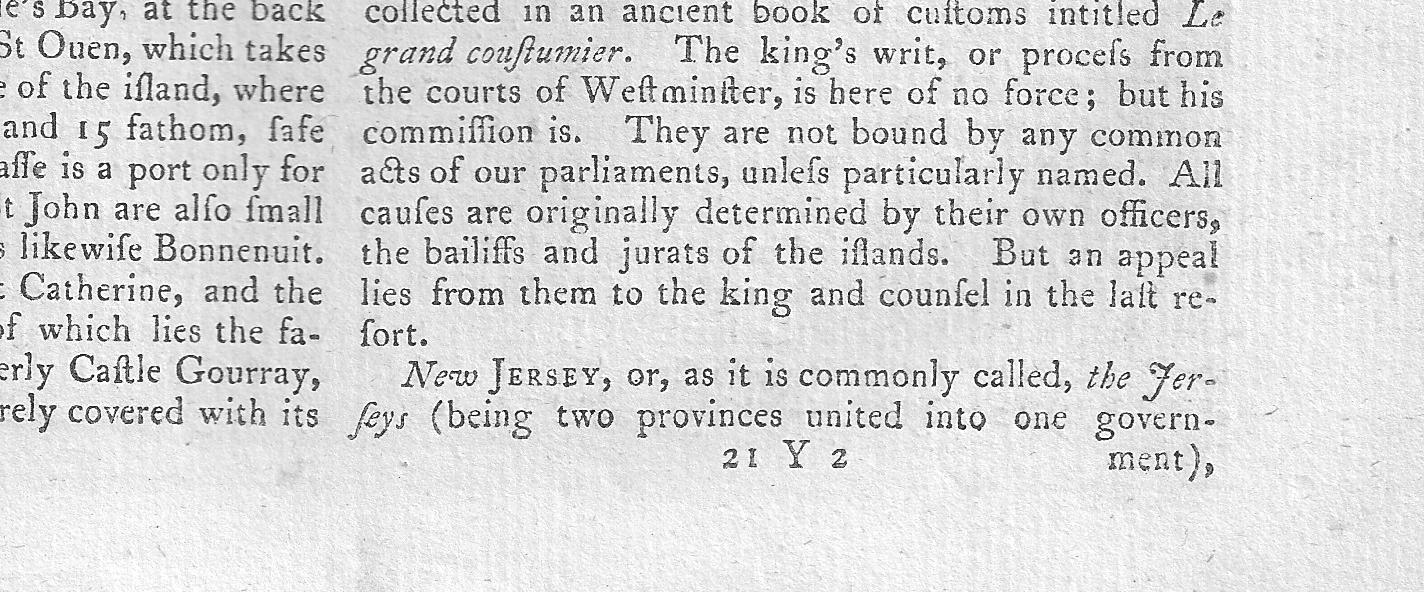 New Hampshire Volume 5, 1780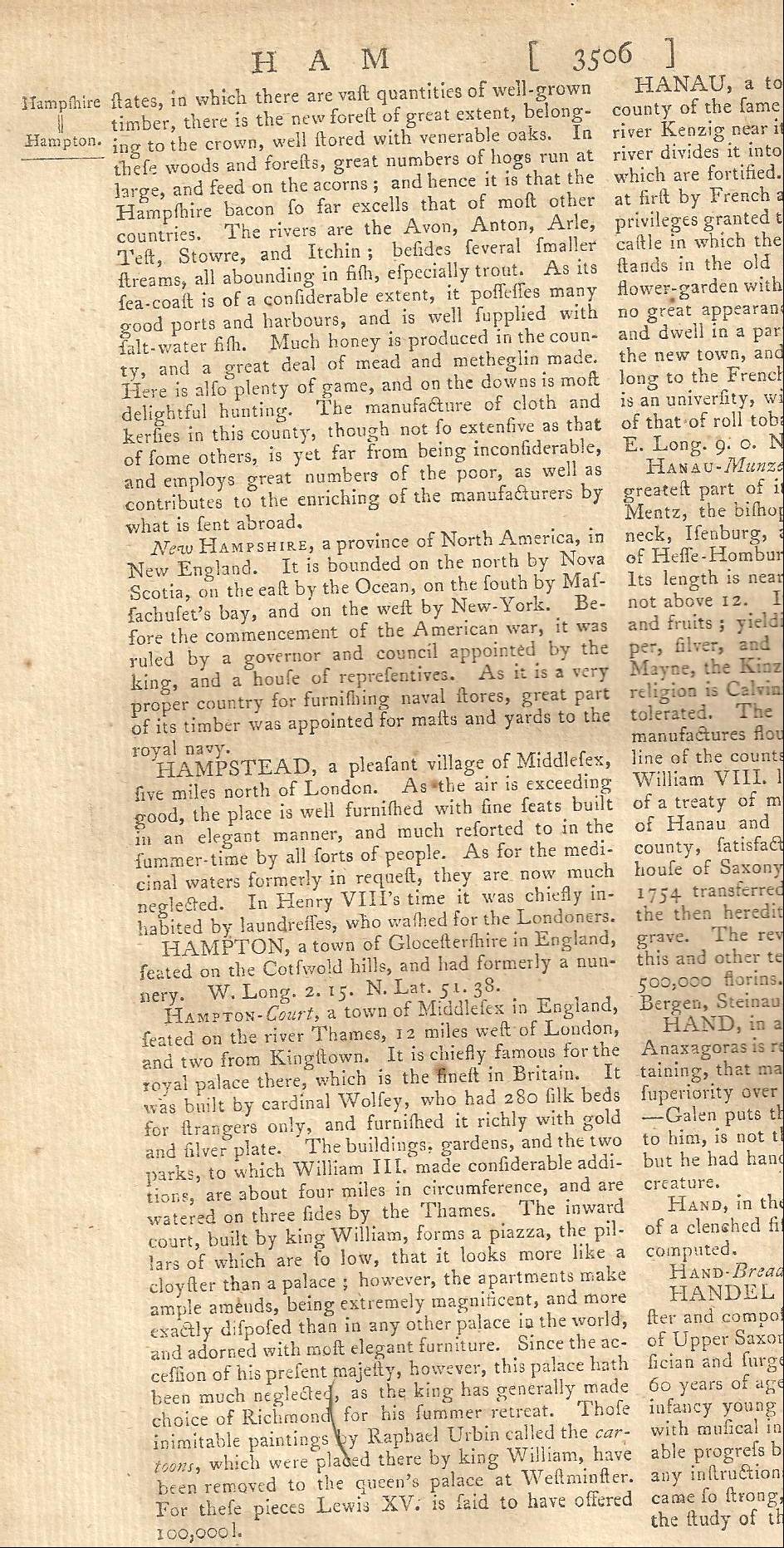 Louisiana, Vol 6, 1780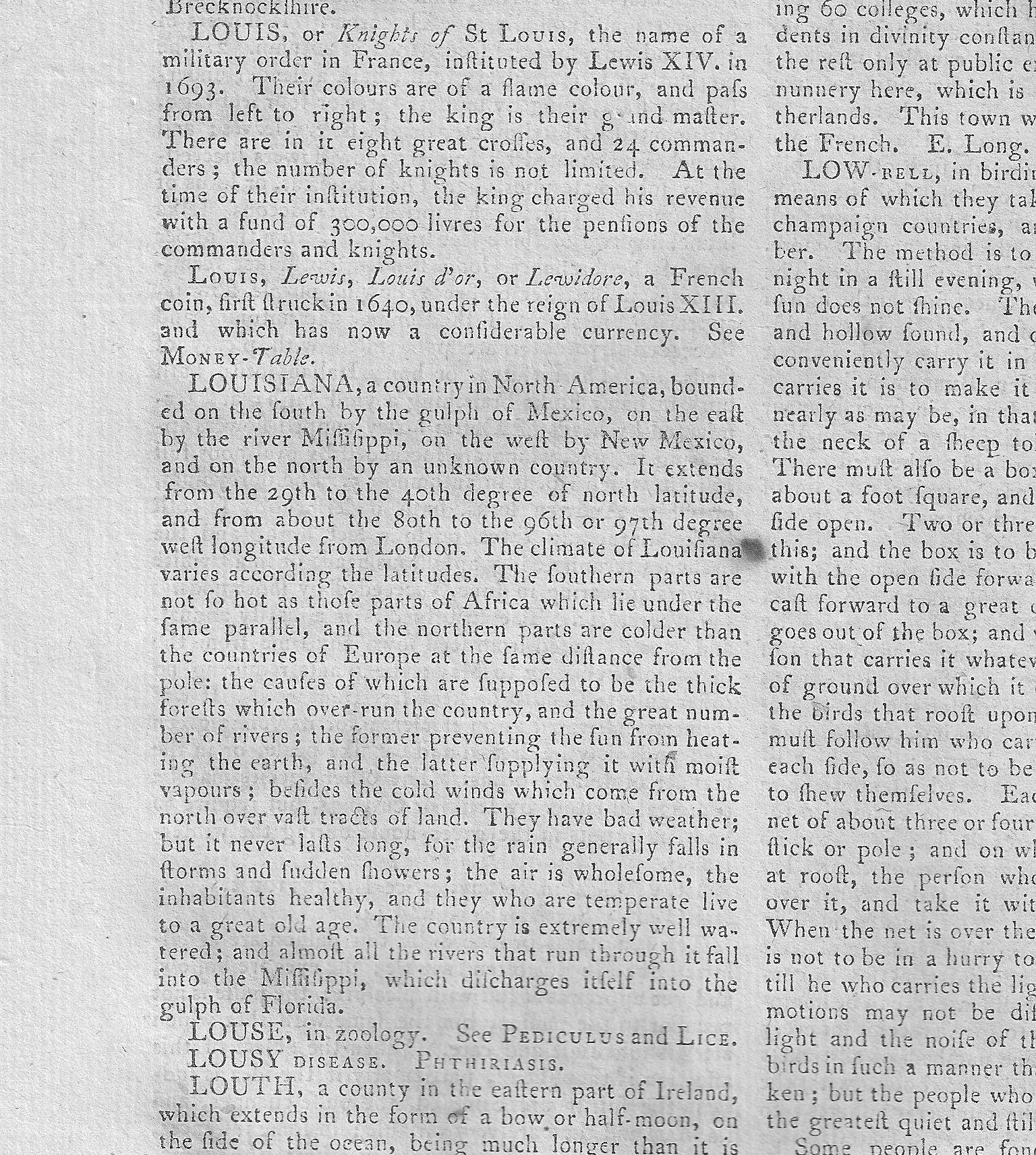 New Mexico. Vol 7, 1781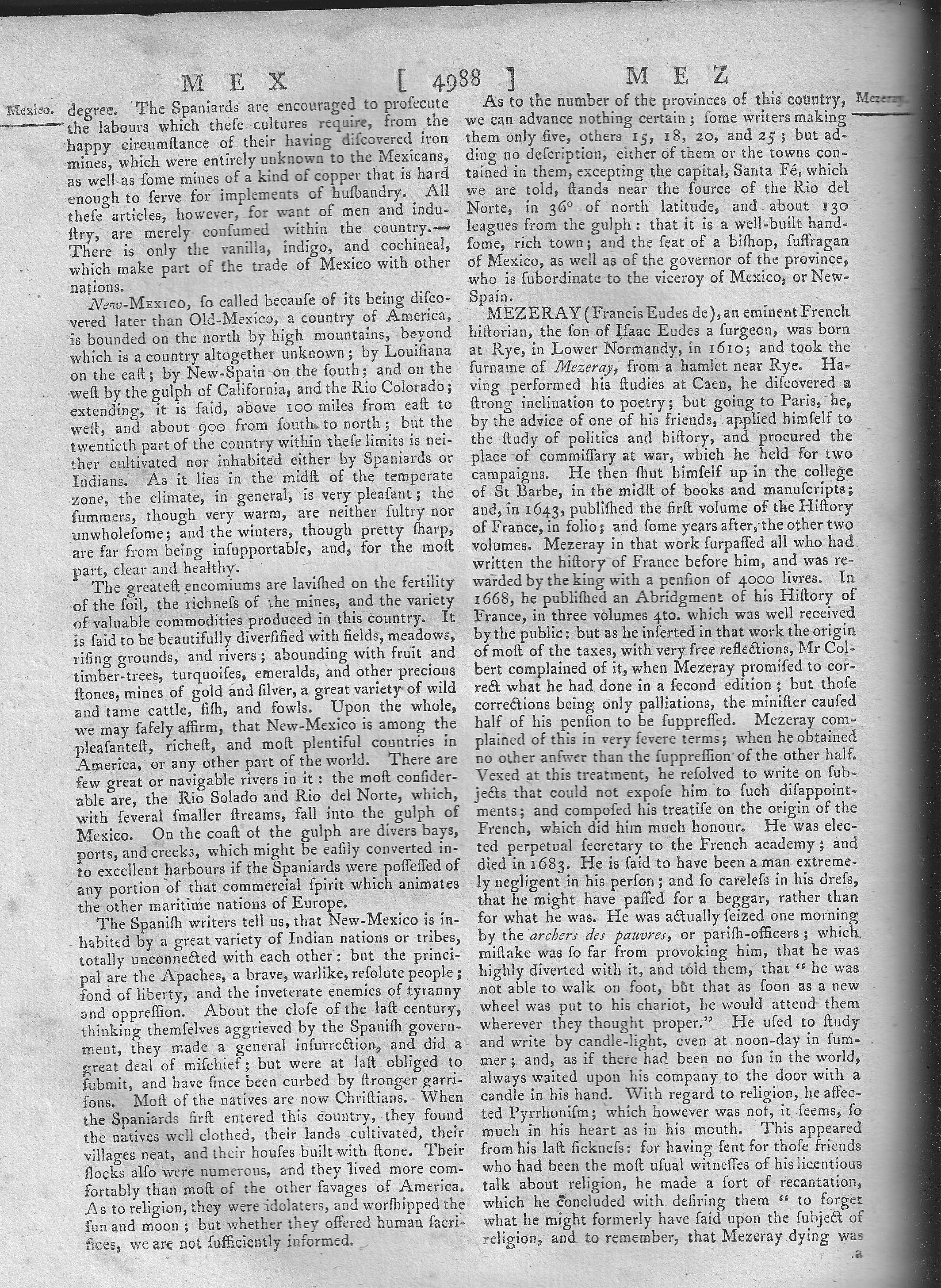 Georgia, Vol. 5, 1780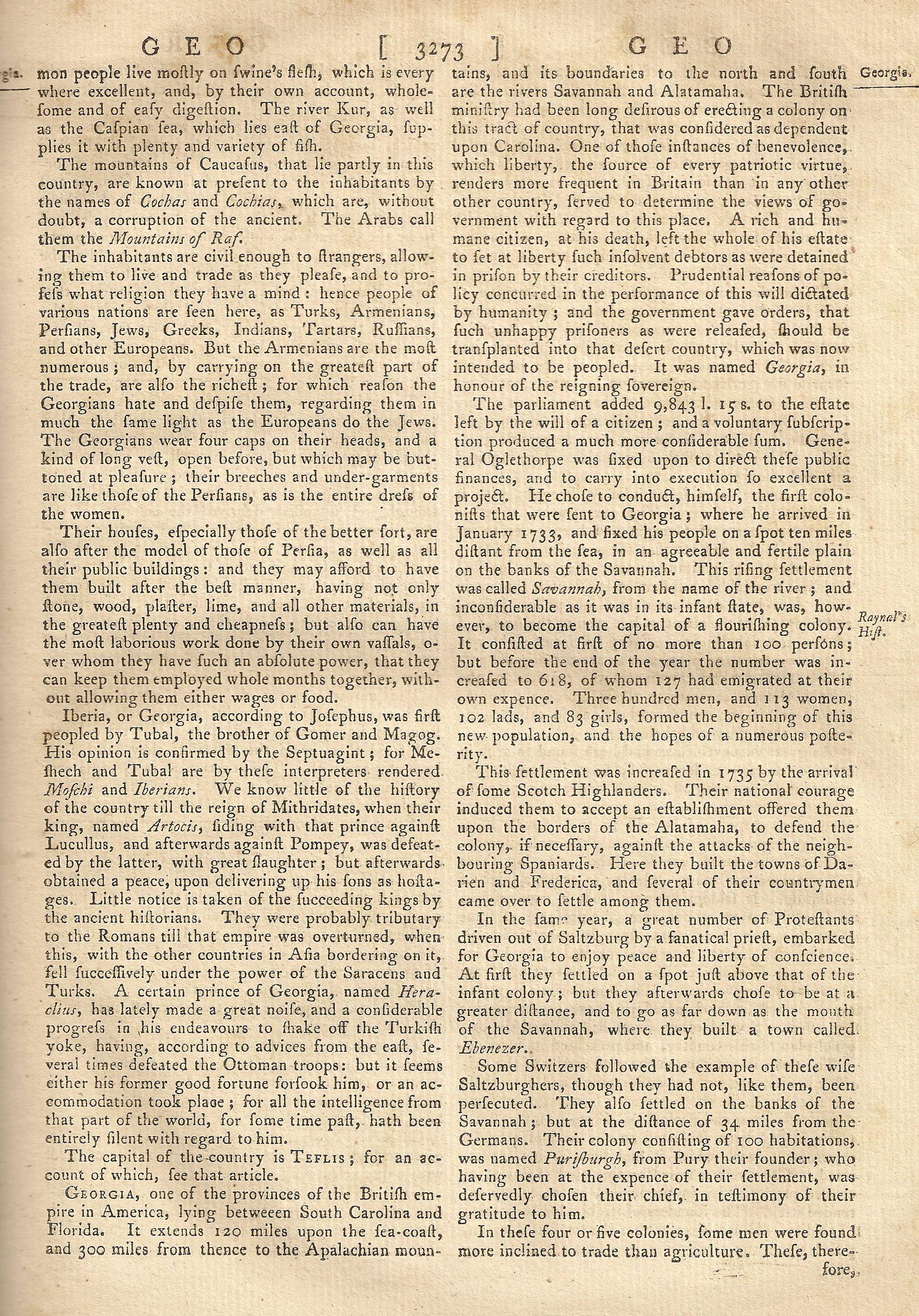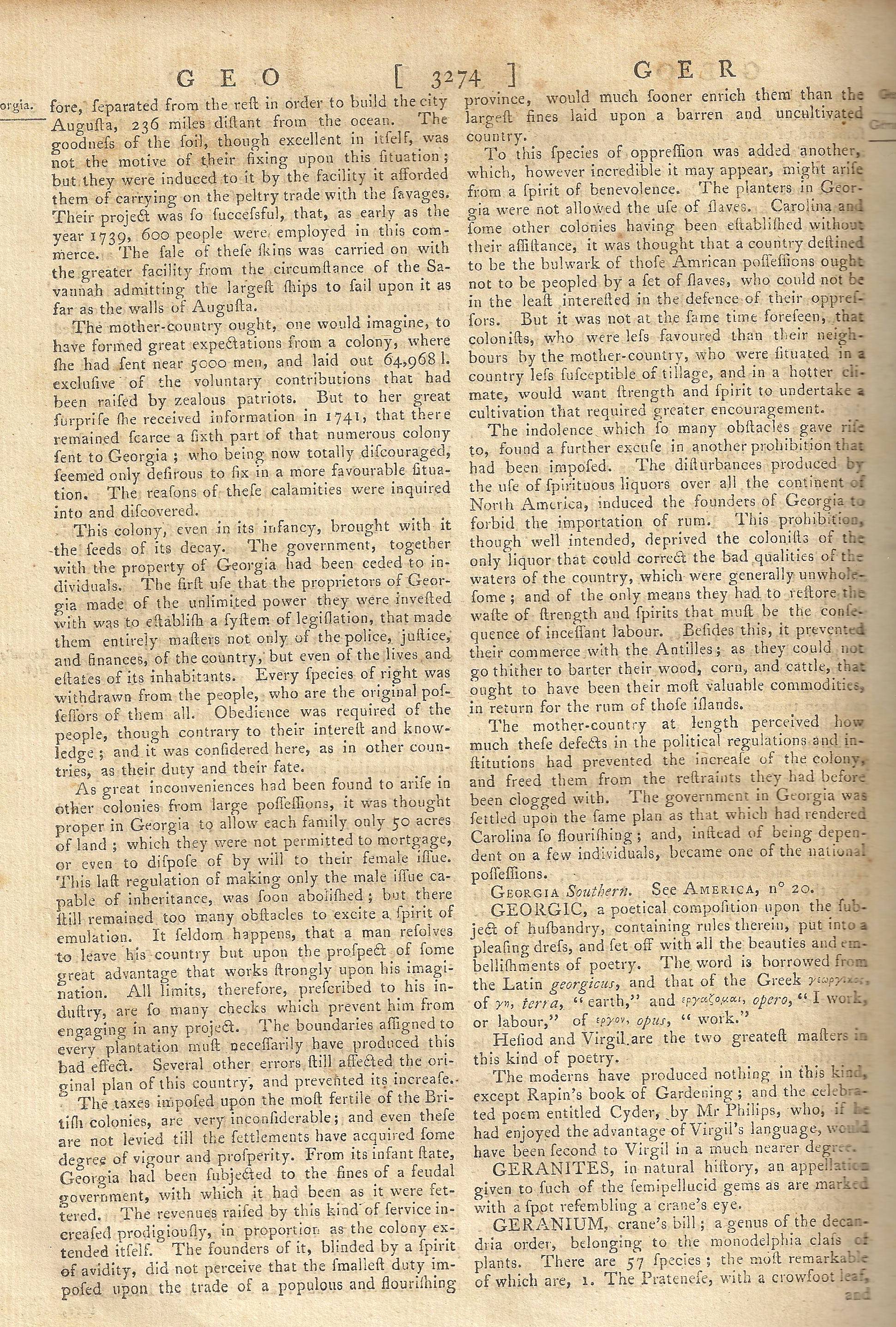 Ben Franklin mentioned, Vol. 4, 1779